New Year Traditions in Istanbul
The New Year is a secular holiday, and according to the canons of Islam, it is not recommended to celebrate it. However, Istanbul is a modern secular city, and European traditions are not alien to him, therefore the New Year is celebrated here noisily and cheerfully.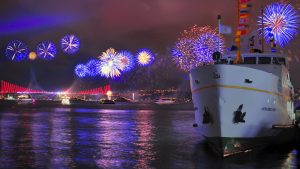 Religious families do not celebrate the New Year with a Christmas tree and other attributes, but there are several traditions that are accepted in Turkey. Firstly, it's a festive dinner. The main dishes of the national cuisine are served on the table; sauté from beef, kofte (meatballs in sauce), a variety of kebabs, flat cakes, and dessert jersey (carrot juice with nuts) and honey baklava. Advanced housewives prepare a stuffed turkey in the American manner.
Bosphorus new year party cruise is the most lovely option for the celebrating the new year 2019. You can buy tickets on our website with the best price guarantee. Check this page: https://istanbulnewyearsparty.com/parties/istanbul-new-year-cruise-party-bosphorus/
Give gifts is not accepted, but in recent years, this tradition also takes root, but it is forbidden to firecrackers without special permission.
Virtually all without exception participate in the New Year's lottery Milli Piyango. The main prize is a rather impressive amount, about 50-60 million TRY, so everyone buys a few tickets, and on New Year's Eve, everyone watches the live broadcast of the drawing.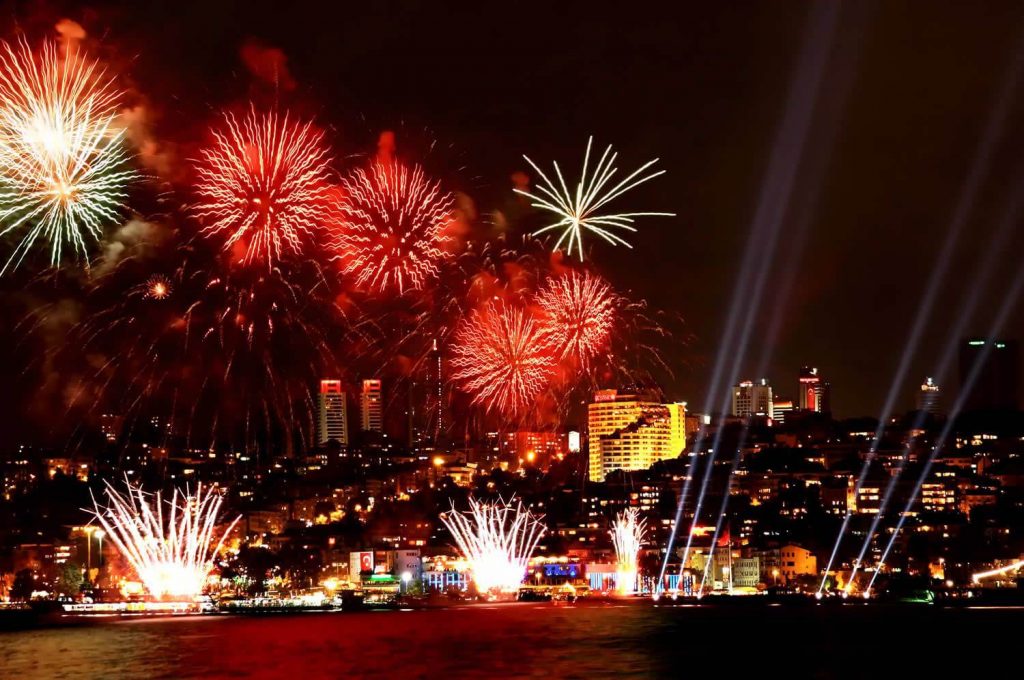 The most popular place for New Year's festivities is the Galata Bridge, which connects the new and old parts of the city. Here come to admire the fireworks that run in Taksim Square, as well as dinner in one of the many fish restaurants.
Continue the banquet to the area of Taksim Square and to the street Istiklal. There are plenty of restaurants, bars, and discos that are open until the morning, but for the New Year's Eve tables are best booked in advance. In Taksim clubs entrance to the New Year is paid (100-180 TRY), as a special program is being prepared for guests, drinks are not included in this price. Prices on the page are indicated as of May 2018.
About erkan